Deze post heb ik geschreven tijdens mijn eerste kennismaking met Japan in 2014. Inmiddels is mijn website vernieuwd, maar het leek me leuk om mijn oude posts te bewaren en een kijkje te geven in de stappen die ik gezet heb. Vanuit een moeilijke tijd, een sprong in het diepe met angsten, nieuwe ontdekkingen en ervaringen, blijdschap, wederom afscheid, liefde, vriendschap, avontuur en creativiteit. Sorry, deze post is nog niet vertaald in het Nederlands.
Snow monkey park
During my stay in Suzaka in spring time I visited the snow monkeys in Snow monkey park (a little touristy but still not very landscaped). Everyone likes to watch and take pictures of cute monkeys relaxing and swimming in the natural hot spring (onsen in Japanese). Is that because they look like human or we human look like them, which makes them so adorable and funny to look at?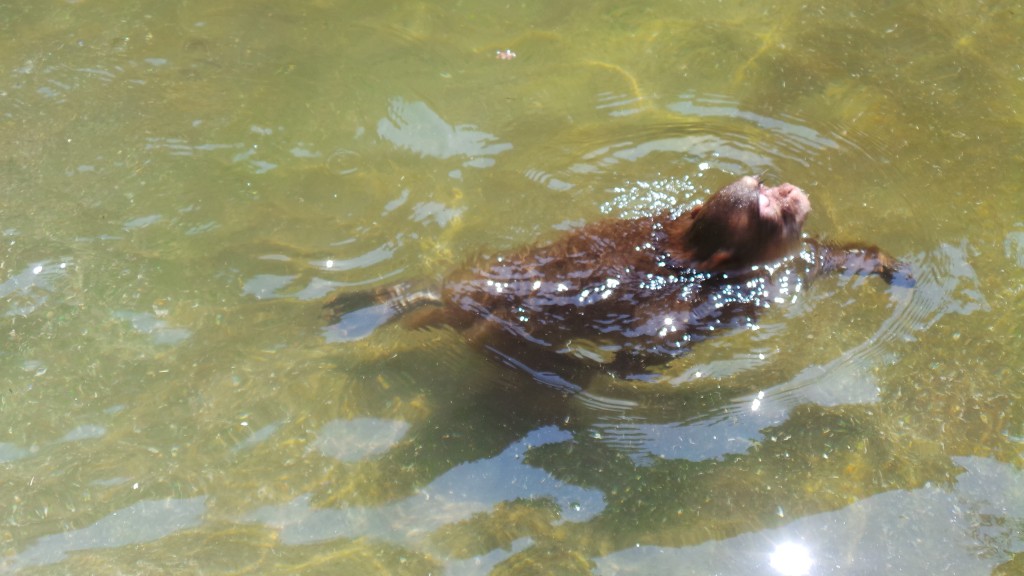 Japanese onsen
Unlike the monkey onsen, where the furry bathers are allowed to swim and make fun or fight with each other, humans have a ritual and some rules to follow during an onsen visit. For example you have to wash yourself really well on a small stool before going in the (very hot) bath. Don't stand up during showering. No swimming and bathing suits and no fighting (not like the monkeys) allowed of course, and so on.
You might find a beautiful mountain hot spring like this…all for yourself. This one in Takayama region is not only very beautiful. Your skin will turn black when touching the minerals in the water. It's very good for skin and health. To feel even more relaxed, wear a yukata (a casual kimono traditionally worn after bathing. You can walk freely on the road with it or take the bus).
The Japanese and the snow monkeys know how to nourish body & mind.